ACCESS Learning - for anyone needing a cost effective, highly flexible and targeted approach to L&D.
ACCESS Learning
One of the most significant and potentially game changing bi-products of lockdown, working from home and social distancing has been that L&D has been pushed to the very place it needs to be and has needed to be for many years – the heart of the workplace. Even as we gradually return to our offices – this style of training is here to stay!
Reflecting this significant change, we are delighted to offer our ACCESS learning service.
We can deliver virtual sessions between one and three hours' long on any leadership and management subject.  It's flexible, great value and highly targeted – meaning your people get the training they need, when they need it most.  
Workshops start at just £400 with discounts available for volume bookings.
Take a look at this short video below which explains more about the concept.
What will it do for you?
Some of the benefits are more obvious than others. If you need to know more take a look at this short video. If you'd like to know more get in touch today!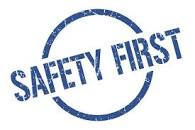 Psychological safety refers to the perception that one can express their thoughts, ideas, and concerns without fear of negative consequences. It's a crucial aspect of a healthy work or social environment where individuals feel comfortable taking interpersonal risks, such as speaking up, admitting...
read more