PROMOTE - our Learning Transfer Platform that drives application and provides complete visibility on what is being used back at work.
Promote
We use PROMOTE to measure results and demonstrate clear ROI from our high impact development programmes. Our clients value this approach because:
The chances of the learning being applied are greatly increased by actively involving participants, their stakeholders and the course leader throughout the programme
Time spent in the training room is optimised by facilitating the completion of knowledge transfer and foundation work in advance
Performance against key ROI measures is tracked – allowing all those involved to see the effectiveness of each intervention
Key system features:
Participants and stakeholders have easy access to everything connected to the programme, including pre-course work, joining details, support notes, reading lists and e-learning
Participants are challenged to complete a range of activities before and after the face to face elements
Participants are encouraged to take more personal responsibility for their own development
Available both for programmes developed in-house and for programmes developed by the Phoenix team
After use in a Phoenix programme, the platform can be enhanced to include in-house induction, as well as commercial, technical and product knowledge skills development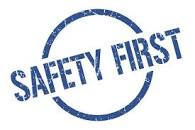 Psychological safety refers to the perception that one can express their thoughts, ideas, and concerns without fear of negative consequences. It's a crucial aspect of a healthy work or social environment where individuals feel comfortable taking interpersonal risks, such as speaking up, admitting...
read more