New Managers
It's vital that your new or untrained managers, supervisors and team leaders are provided with some clear guidance and a practical skills base from which they can embrace their role with enthusiasm, confidence and skill.
Whether your focus is on overcoming the challenges of transitioning from team member to manager, handling 'difficult' conversations or designing individual motivational strategies, all our programmes will be designed around your specific objectives and delivered in a highly engaging way that ensures immediate application.
And remember, all our participants get unlimited 121 support after working with us, providing them with guidance and advice whenever it is needed.
Click on the link to see an example of what a New Managers modular programme could include and if you'd prefer something shorter, do take a look at our 'intensive' one day workshop.
Contact us today on 020 7234 0480 or oliver@phoenix-training.co.uk to get a better idea of your options and the potential costs.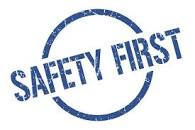 Psychological safety refers to the perception that one can express their thoughts, ideas, and concerns without fear of negative consequences. It's a crucial aspect of a healthy work or social environment where individuals feel comfortable taking interpersonal risks, such as speaking up, admitting...
read more