Management & Leadership - equip your people with practical tools and the right behaviours to drive performance and develop their team members.
Management & Leadership
We always encourage managers to adopt a proactive approach to their role. Too often, they avoid those challenging conversations or allow team motivation to drop without any action due to a lack of confidence, as well as a limited understanding of what is required.
All our training instils the importance of taking full responsibility for a team's success – or otherwise – equipping the participants with practical tools and positive habits that can be easily implemented, build confidence and help secure immediate results.
We work with new managers right through to senior leadership teams specialising in blended, modular programmes that provide the very best learning experience and even more importantly, clear evidence of the participants using their newly learnt skills back at work.
Areas of management & leadership expertise include:
Do take a look at this sample programme structure to get a better idea of how our modular programmes work.
If you're looking for training for just one person then do take a look at our virtual 121 Essential Management Programme.
Contact us today on 020 7234 0480 or oliver@phoenix-training.co.uk to discuss your objectives in more detail.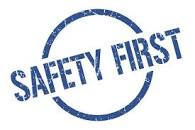 Psychological safety refers to the perception that one can express their thoughts, ideas, and concerns without fear of negative consequences. It's a crucial aspect of a healthy work or social environment where individuals feel comfortable taking interpersonal risks, such as speaking up, admitting...
read more